Welcome to Leffert Stone!
Fall Hours 8-5 Mon-Fri 8-12 Sat
For Fall and Winter Closed 12:00 - 1:00 For Lunch
Our stone yard is located just ½ block east of the intersection of US 35 and State Road 218 in Walton, Indiana. The Leffert Family has been selling decorative stone for landscaping from this location since 1983. Currently we offer 40 varieties of landscape stone and six different mulches. We also sell topsoil, sand, pea gravel, edging, landscape fabric and a wide variety of baseball field materials.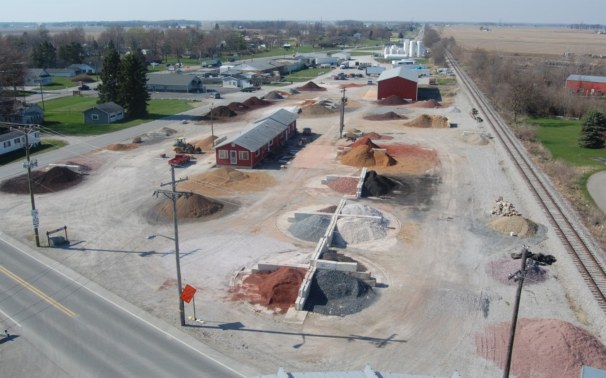 Customer Pickup
Our normal sale of stone is to homeowners that bring their own pickup to load. We weigh your pickup empty and then load the product for you with our tractor loader.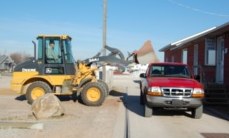 We do this on our platform scales to the exact weight that you need for your project. We can also load most single and double axel trucks.
Delivery
We can offer delivery of stone through various individuals that subcontract hauling from our yard. Single axel trucks can haul up to 7 ton of the heavier weight stone in one trip and 4-5 ton of the light weight lava stone.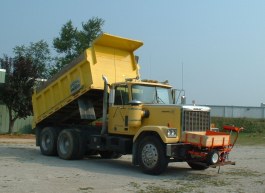 We also have contacts with individuals that have double axel trucks that can haul additional tonnage per load. We can normally deliver product next day if not the day you call. Please call for delivery rates.
We accept cash, checks, Visa, MasterCard, and most debit cards.